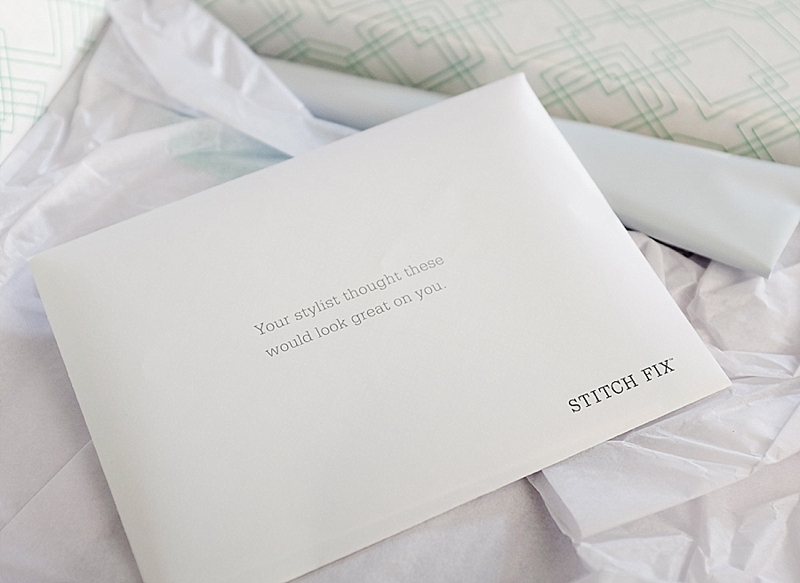 Yay!  Stitch Fix time!  I was super excited to get my 3rd fix this past week.  I scheduled it a week before my birthday so it would be like an early birthday gift to myself if I decided to keep one (or two or three) pieces from it.
Unfortunately, that extra funds allocation won't be necessary this time.  :'(  They aren't bad pieces per se, just nothing that excites me or that I need/want.  Possibly partly my fault.  I haven't been very vocal beforehand about what I want/don't want.  Partially because I don't want to miss out on a great piece because I said I don't want *insert random clothing piece* in my box and partially because I don't want to be a PITA.   Live and learn I suppose!
<<<<<       >>>>>
41Hawthorn Bindy Fit and Flare Ponte Dress, $78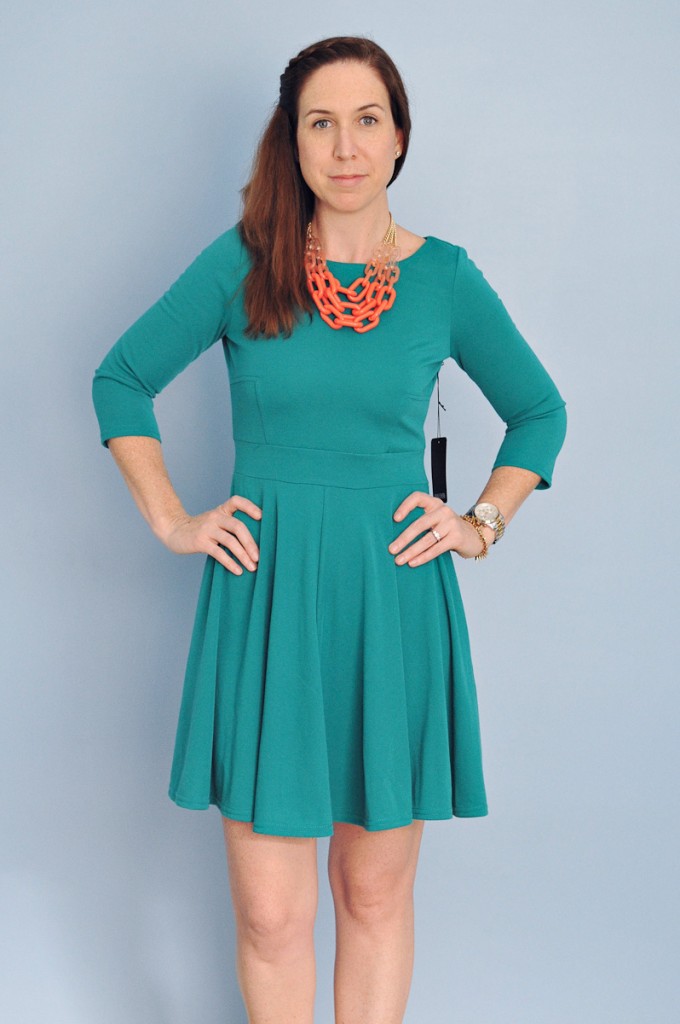 Thoughts:  Not loving the thicker material and long sleeves seeing as it's 80 degrees outside right now.  It fits nicely though.  Better than I expected actually and the color is beautiful.  But, I don't wear a ton of dresses and it's pretty hot and humid here 8 months out of the year, I would be sweating like crazy in this!
Ultimately:  Sent back.  I'm looking forward to summer and wearing flowy, lightweight dresses/skirts.
<<<<<       >>>>>
41Hawthorn Toshi Contrast Detail Longsleeve Blazer, $88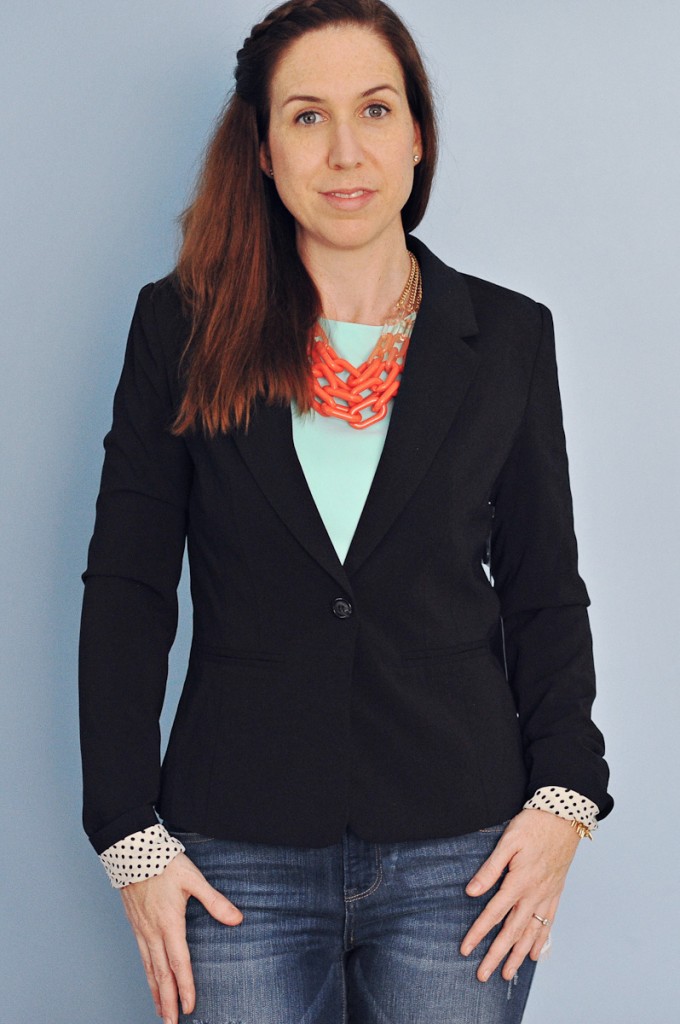 Thoughts:  I wasn't too excited about this one since I already have a black blazer in my closet and the fact that I don't wear blazers that often in the summer.  Surprisingly it fit pretty nicely and the polka dots on the lining are adorable!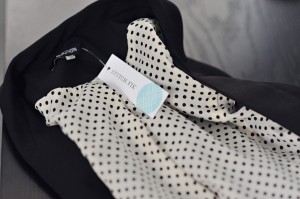 Ultimately:  Sent back.  I might have been tempted to replace my current blazer with this one, but the inside lining seemed to stick to my clothing a little and get discombobulated so I had to pass.
<<<<<       >>>>>
Kensie Jeans Sophia Distressed Skinny Jean, $88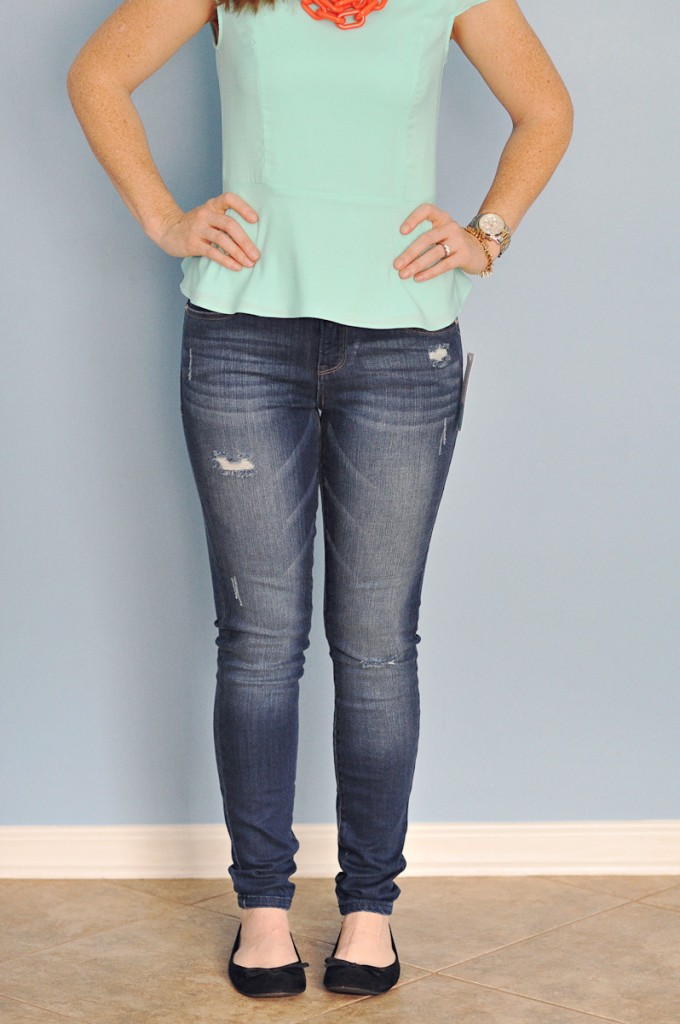 Thoughts:  I would have died for these not too long ago, but I just bought a pair of deconstructed denim a few months back.  I tried them on anyways and while they weren't bad, the fit was a little tight and they were too long.
Ultimately:  Sent back.  I like the Old Navy rockstars I just bought better.
<<<<<       >>>>>
Kut From The Kloth Marquis Slub Knit Dolman Sweater, $48
Thoughts:  It's not amazing, but I like that it's lightweight and loose fitting.  I could see myself wearing it over my bathing suit maybe with a pair of shorts.  But it's still a sweater..in Florida..in April.
Ultimately:  Kept.  The top 3 items were definite no's and seeing that I didn't want to forfeit my $20 box fee, it was between the sweater or the necklace below for the piece I kept.
<<<<<       >>>>>
Bay to Baubles Toby Gem Stone Statement Necklace, $36
Thoughts:  The gold is kinda brassy, but the colors are pretty and it's different from anything I have in my jewelry box.
Ultimately:  Sent back.  I don't see myself wearing it.  Plus, I let my husband choose which one I should keep between the necklace and the sweater above…he chose the sweater.  
<<<<<       >>>>>
So, there you have it.  Now you understand what I meant when I said they weren't bad pieces, just not for me.   I'm not hatin'.  I still love Stitch Fix.  I just think I need to tweak my profile for next time.  I'll probably request no more jeans and maybe no more workwear/business pieces.
You can check out my previous fixes here…
So, tell me…Have you tried Stitch Fix?  What has your experience been like?  Do you request the same stylist?  Are you vocal with what you want/don't want?
If you haven't tried it…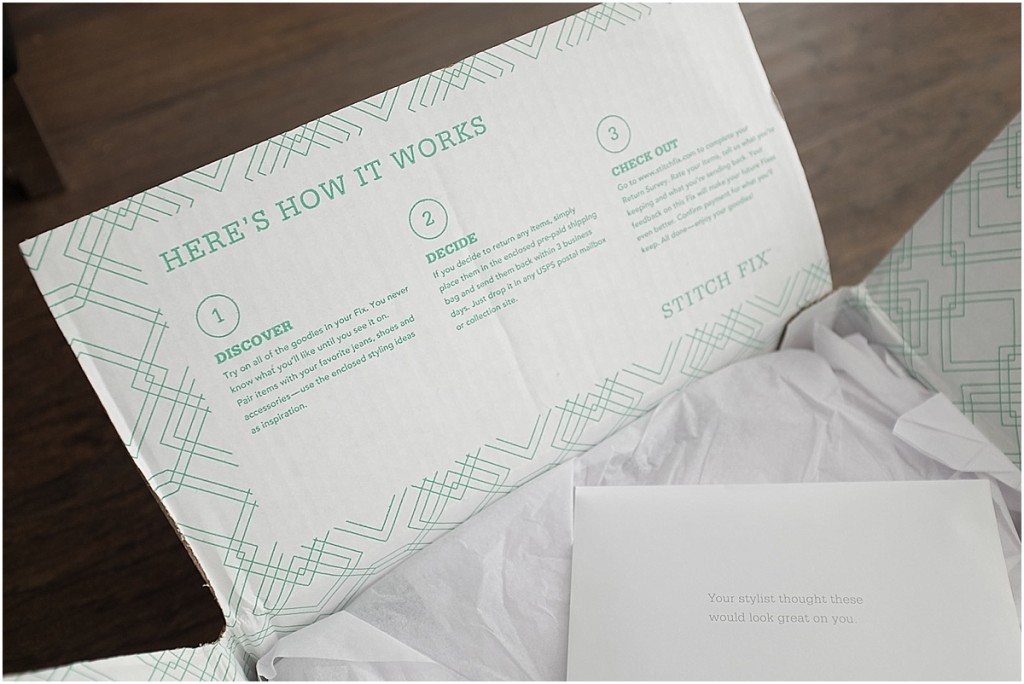 Sign up and fill out your online profile/questionnaire
Schedule your Fix ($20)
Wait (impatiently) for your personal style selections to arrive
Play dress up in the privacy of your own home
Decide what you want to keep/send back
Check out! (your $20 Fix fee gets applied to anything you purchase)