For 5 days, our downtown was HOPPIN'!  It was what a big city downtown should be, dangit!  And it was all thanks to One Spark.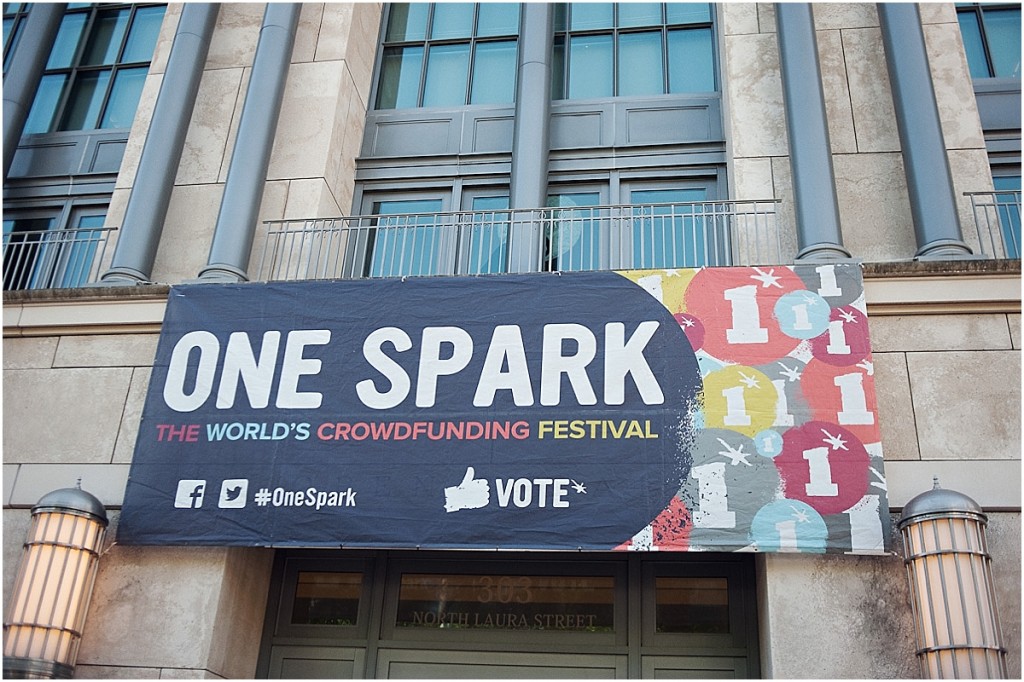 One Spark was born here in Jax.  It's a 5 day crowdfunding festival for creators…artists, entrepreneurs, innovators…to get their project in front of thousands and possibly take it from an idea to real life.  This year (second annual event) they gave out $310,000 to the lucky winners!
Last Tuesday, while everyone was setting up their booths, the excitement in the air downtown was palpable.  Creators were getting ready to pitch their ideas to anyone and everyone who would listen.
One of the things I got silly excited about during One Spark, was riding our downtown skyway.  We've had a small monorail skyway system for several years and I'm embarrassed to say that I had never ridden it before now.  In my defense, it's only open during the week and seeing as I don't work downtown, I never had a reason to ride it.  The kids thought it was pretty awesome too.
I was volunteering at the Do Something Great Today booth for part of One Spark and then on Sunday, I took the kids down there to experience a bit of the festivities.
the Pajama Monster was adorable!  Made me wish I had smaller kids!
This huge teepee was awesome.  When One Spark was open, you could go inside and explore.  Super cool.
The food village was a huge hit with us.  
a few more pics of the sights at One Spark…
Last year I am sad to say, I didn't make it downtown once to check it out, but this year, I made up for it by being down there every day and I'll definitely be there next year!